APOSTLE THERON FEEMSTER JR.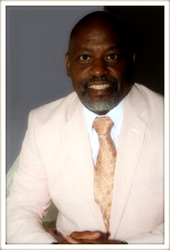 Apostle Theron Feemster Jr. comes to you from Miracle Tabernacle International Ministries in Kings Mountain, North Carolina, where he serves as the Senior Apostle. He resides in Cramerton, NC and is married to Apostle Kathy Feemster who serves as his co-pastor. They have two children, Ron (Antonia), who now resides in Los Angeles, CA as a music producer, and they have a son Theron Feemster III. Their only daughter, Haley Hopper (Jerome), who teaches in the Gaston County School System. The couple has two adorable twin girls, Madeline and Gabrielle. God has called the Feemsters to adopt two handsome young men; Trey Feemster and Joseph Feemster.
Apostle Feemster received his bachelor's degree in biblical studies from Christian Life School of Theology. He is currently working on his Master's degree. He has been serving in the ministry for over thirty four years and flows with power and demonstration in the Holy Ghost. Apostle Feemster recognizes the need for an effective ministry that changes the way men and women live by promoting Godly lifestyles. Teaching the characteristics of a godly people and church are foundations that he not only believes but lives daily. He operates in a strong apostolic anointing and deliverance ministry. His vision is to build up the saints by identifying and activating tools that already reside within, while simultaneously tearing down the kingdom of darkness.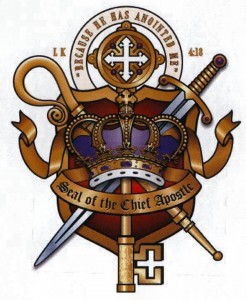 Traveling to many different locations in the United States and abroad, he has become a well-known evangelist, conference and seminar facilitator, bible teacher, and musician. With his God-given talent of music, he has ministered and blessed thousands of people. His enthusiasm to win lost souls, teaching, and equipping men and women to live holy and reconciling families are some of his passions in ministry. Apostle Feemster is the founder of "Back to the Garden Marriage Seminar." This program has been conducted and implemented in several churches communicating God's original design and purpose for fulfilling marriages.
Apostle Feemster implemented a food pantry and clothing closet to minister to the needs of the people within the local community. Miracle Tabernacle International Ministries feels truly blessed to have this mighty man of God as our leader in one of the greatest moves in the history of the church.
» Email Apostle Theron at apostletheron@mtiministries.com